Plastic PP PS PET PLA Thermoforming Machine
Plastic PP PS PET PLA Thermoforming Machine
Brand :CSM/CIE
Product origin :China(Shanghai)
Delivery time :90-120days
Supply capacity :10 machines/month
FEATURE:
high-efficiency programmable pneumatic thermoforming machine for plastics is an integrated design of gathering machine, electricity and gas, which is controlled by micro-computer and industrial programmable logic controller (PLC) with the latest international plastic sheet forming technology. The whole system is HMI (man-machine interface). Square tunnel type imported radiation heater, punch and concave die can be formed. Laser blade punching, heating, forming, punching, stacking are divided into four working stations. At the same time, advanced technology such as sheet feeding, heating, forming, punching, stacking is completed at one time. Reduce manual work, easy operation, improve production efficiency, reliability, high degree of automation, dedicated to hot forming and product automatic punching water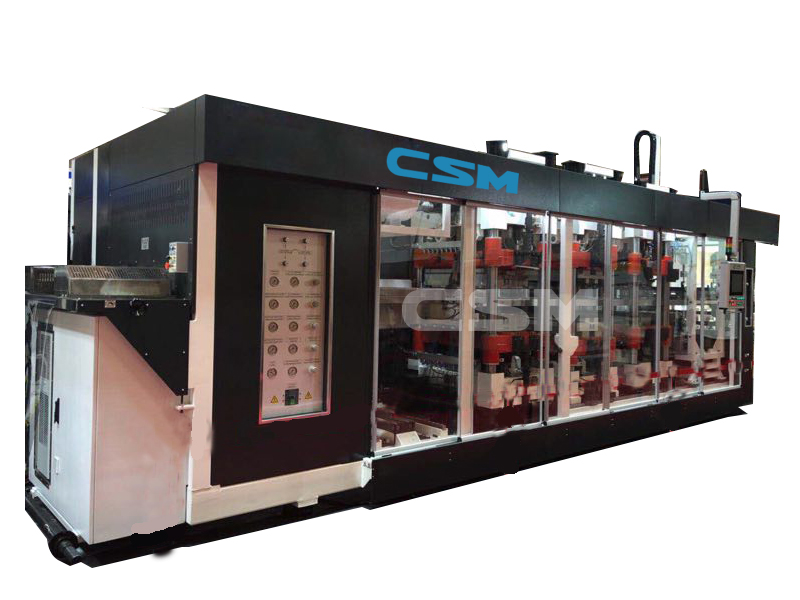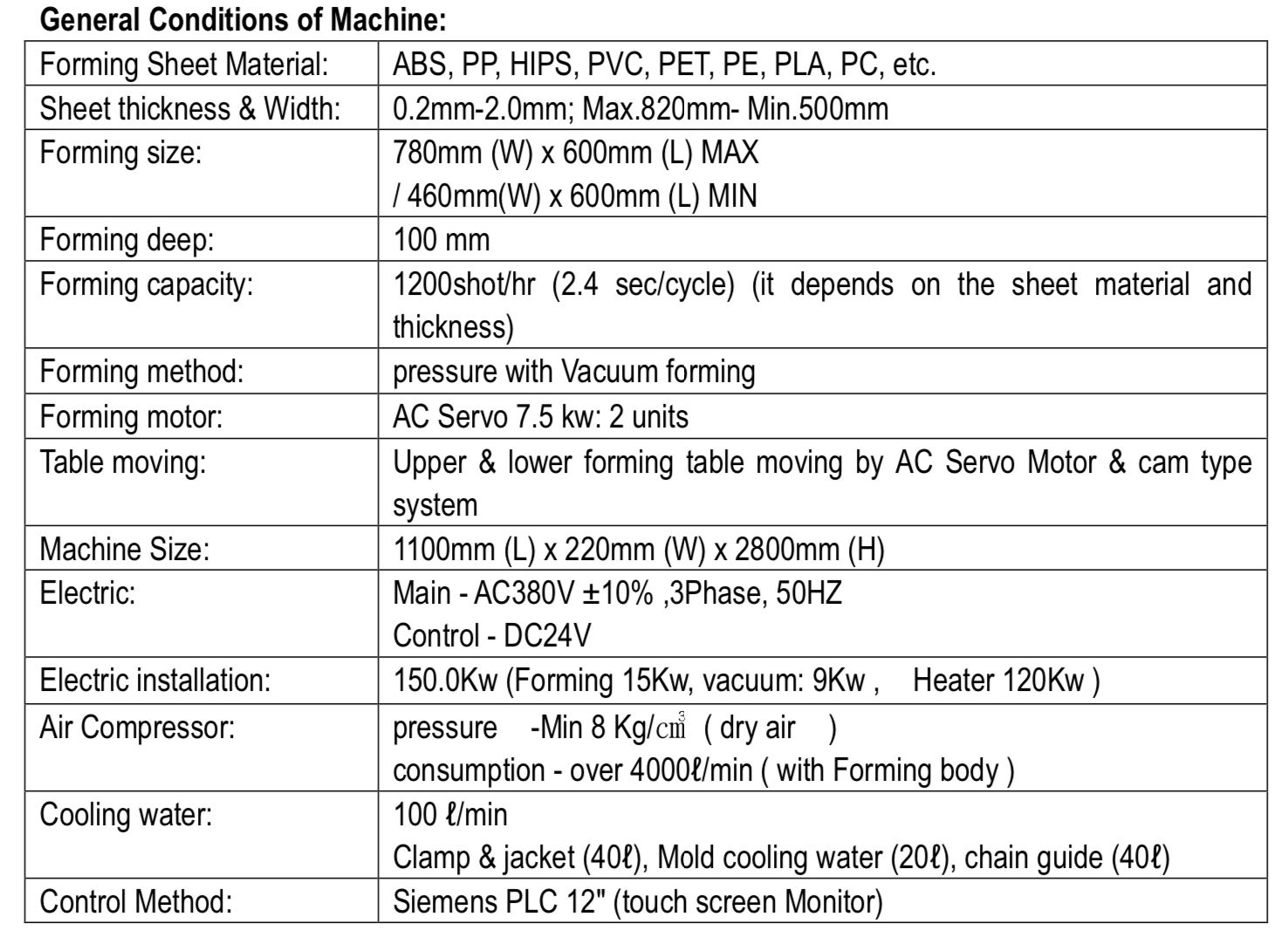 Applications of Machine:
Thermoforming packaging containers, such as cups, boxes, bowls and other thin-walled containers, such as milk cups, jelly cups, ice cream cups, disposable drinking cups, instant noodle bowls, fast food boxes, etc.
welded or spliced with steel structural profiles, used to install moulding, heating, hot closing, punching and auxiliary devices. Integral steel frame has enough strength and stiffness. All metal surfaces are treated with anti-rust treatment and sprayed with anti-rust paint on the bottom layer. Universal parts and standard parts are used in the structure to facilitate later maintenance and replacement of all parts.
Get the latest price? We'll respond as soon as possible(within 12 hours)