Automatic All Servo Thermoforming Machine
Automatic All Servo Thermoforming Machine
Brand :CSM/CIE
Product origin :China(Shanghai)
Delivery time :60-90 days
Supply capacity :10 machines/month
Main Features:
1. Temperature control system of electric heating furnace adopts full-computer intelligent automatic compensation control, zoning-one control-one digital input of man-machine interface, with high fine-tuning accuracy, uniform temperature, fast temperature rise (only 3 minutes from 0-400 degrees), stable (not affected by external voltage, temperature fluctuation does not exceed 1 degree), low energy consumption (energy saving 15%). About), long service life of the furnace plate and other advantages.
2. Servo control of moulding and cutting unit, automatic counting and output of products.
3. There are two ways of product downward stacking and manipulator stacking, which can be switched as needed.
4. It has the function of memory of product data and parameter files.
5. Rapid die changing system greatly improves work efficiency.
6. The width of the feeder chain rail can be adjusted synchronously or separately.
7. Automatic removal device of electric heating furnace.
8. Mechanical feeding coil device to reduce labor intensity of workers.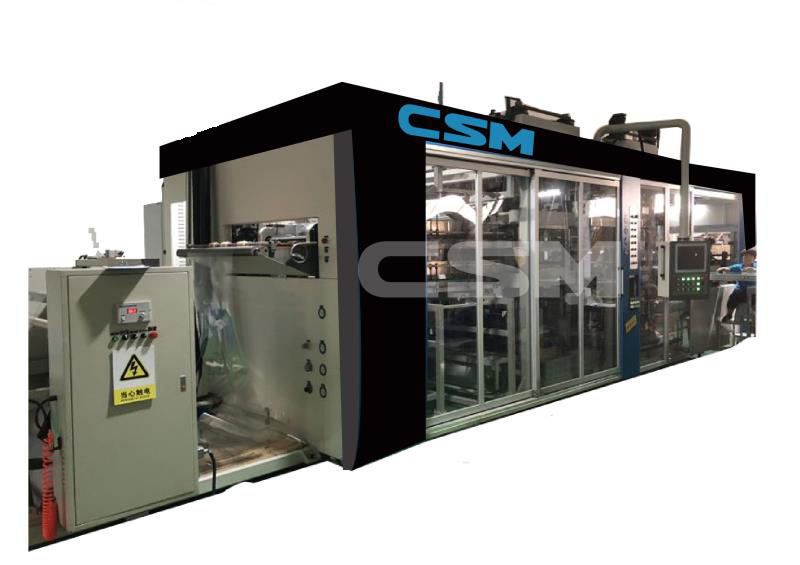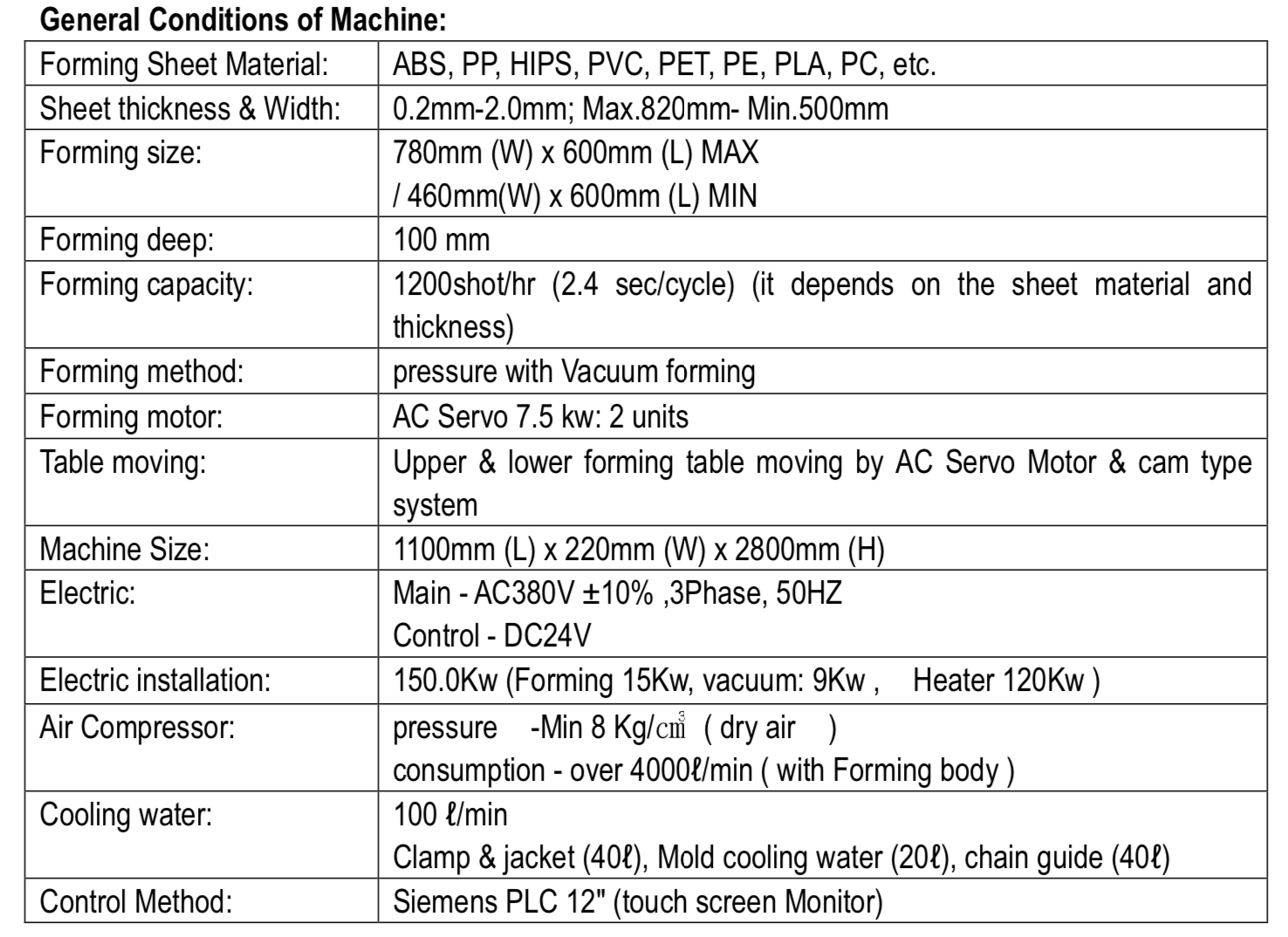 Applications of Machine:
The equipment is mainly composed of body, plastic absorption forming system, temperature control system, vacuum system, heating system, gas control system, electrical and computer control system, finished product punching system, product decomposition and self-winding system.
welded or spliced with steel structural profiles, used to install moulding, heating, hot closing, punching and auxiliary devices. Integral steel frame has enough strength and stiffness. All metal surfaces are treated with anti-rust treatment and sprayed with anti-rust paint on the bottom layer. Universal parts and standard parts are used in the structure to facilitate later maintenance and replacement of all parts.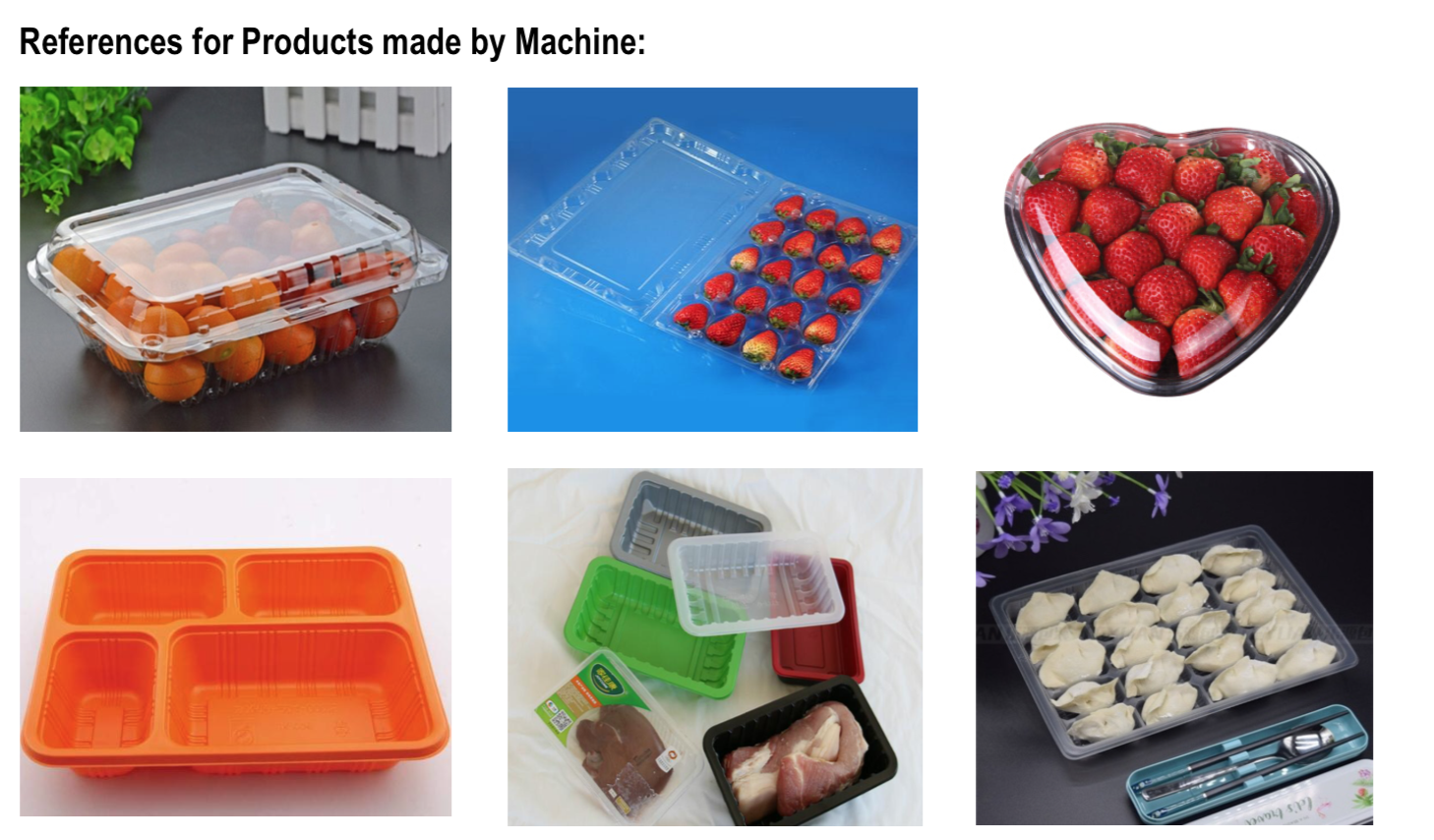 Get the latest price? We'll respond as soon as possible(within 12 hours)