PP Thermoforming Film/Sheet Of Food Packaging
PP Thermoforming Film/Sheet Of Food Packaging
Brand :Champion
Product origin :China(Shanghai)
Delivery time :10days
Supply capacity :500tons/month
Main Features Descriptions:

1. Good chemical resistance against most inorganic acids, alkalis, and salts.
2. Environmentally friendly.
3. High impact strength.
4. Good resistance to environmental stress cracking when in contact with alcohols, esters, detergents, or polar hydrocarbons.
5. Very good fatigue resistance.
6. Light weight and rigid.
7. Excellent dielectric properties.
8. Good electrical properties.
9. Mechanical and electrical properties.
10. Easily welded and machined.
11. Excellent processing characteristics.
12. Corona treated ,easy to print .
13. Good abrasion resistance.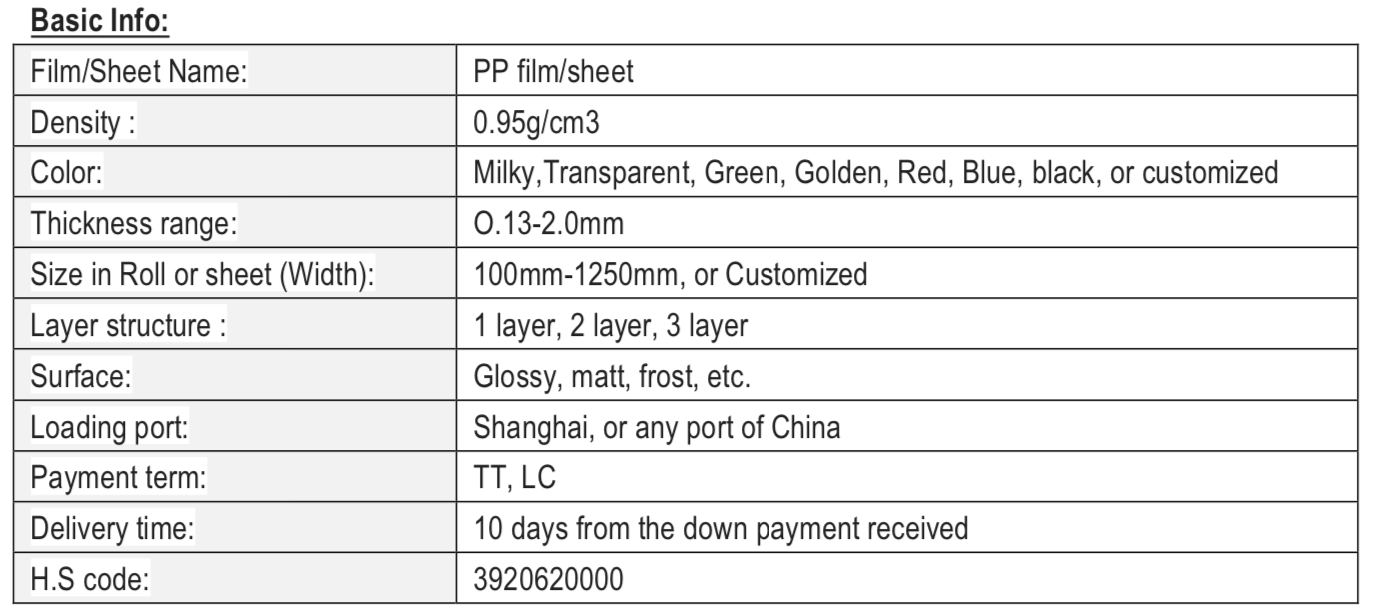 Main Applications:
1. Vacuum forming products - trays, containers, cup, lids, etc.
2. Printing, Graphic arts application.
3. Folding boxes & collar supports.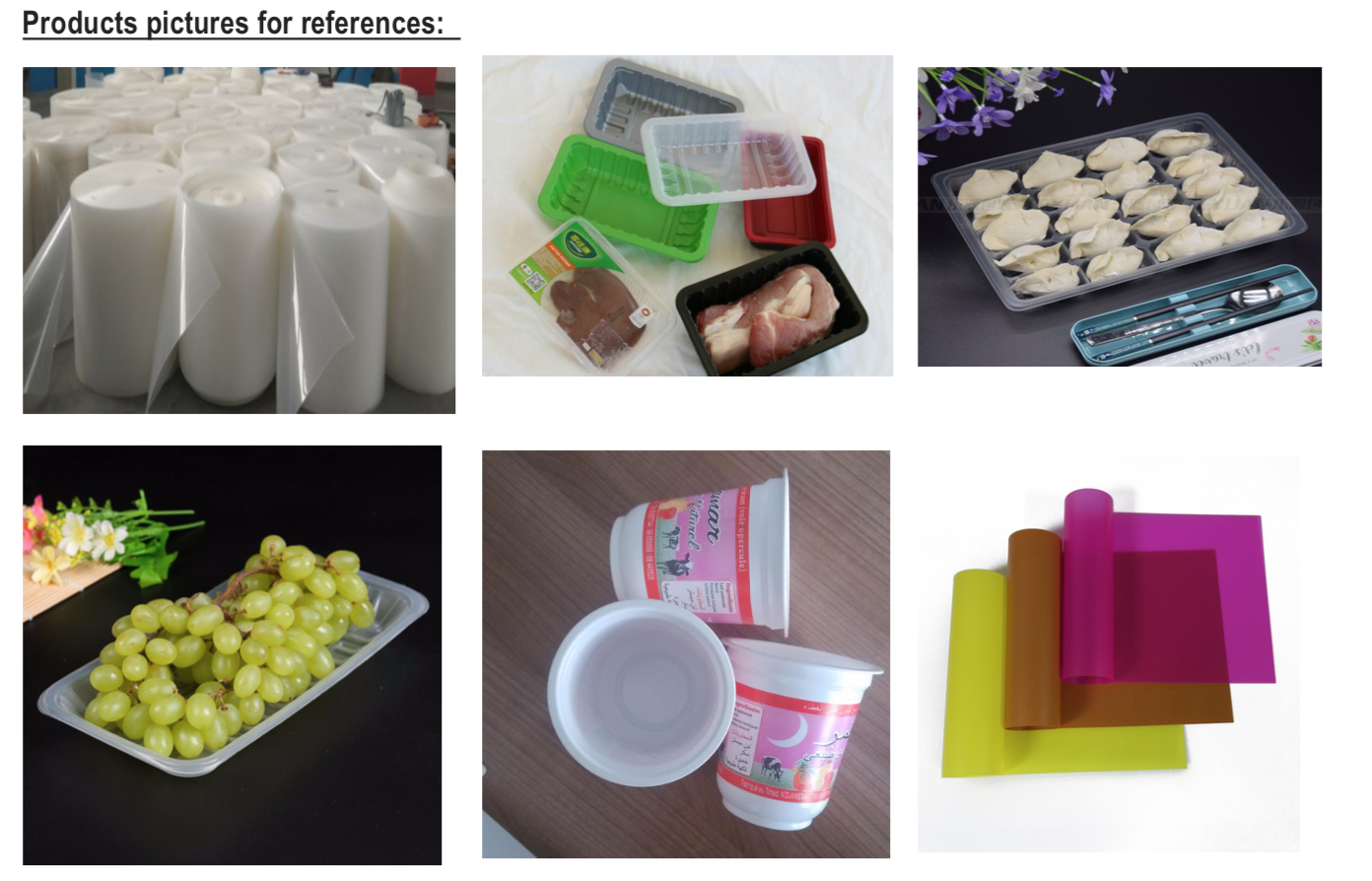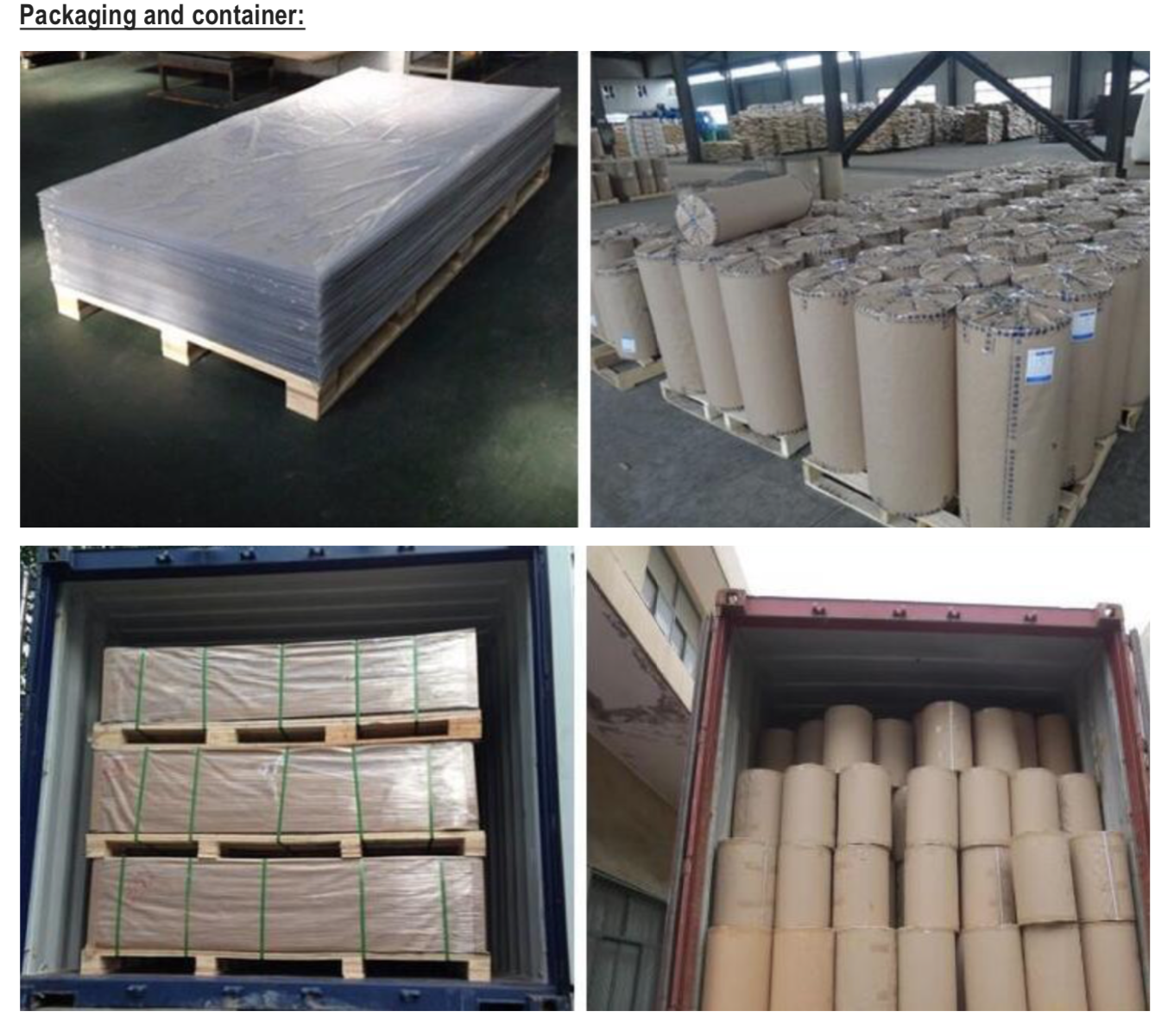 Get the latest price? We'll respond as soon as possible(within 12 hours)