Plastic Thermoforming Machine
Plastic Thermoforming Machine
Brand :CSM/CIE
Product origin :Shanghai
Delivery time :60-90 days
Supply capacity :10 machines per month
MAIN FEATURES:
1. The machine adopts four-column structure of servo cam, which has the advantages of smooth operation, low noise and strong clamping force.
2. Mechanical, electrical and pneumatic integration, PLC control, high-precision frequency conversion chip transmission.
3. High degree of automation and fast production speed. Different products can be produced by installing different moulds to achieve the purpose of multi-purpose.
4. Imported famous brand electrical and pneumatic components are adopted, which are stable in operation, reliable in quality and long in service life.
5. The whole machine is compact in structure. It integrates pressure, molding, cutting, cooling, and blow out of finished products into one mold, making the product process short, finished product grade high, and meeting the national hygienic standard.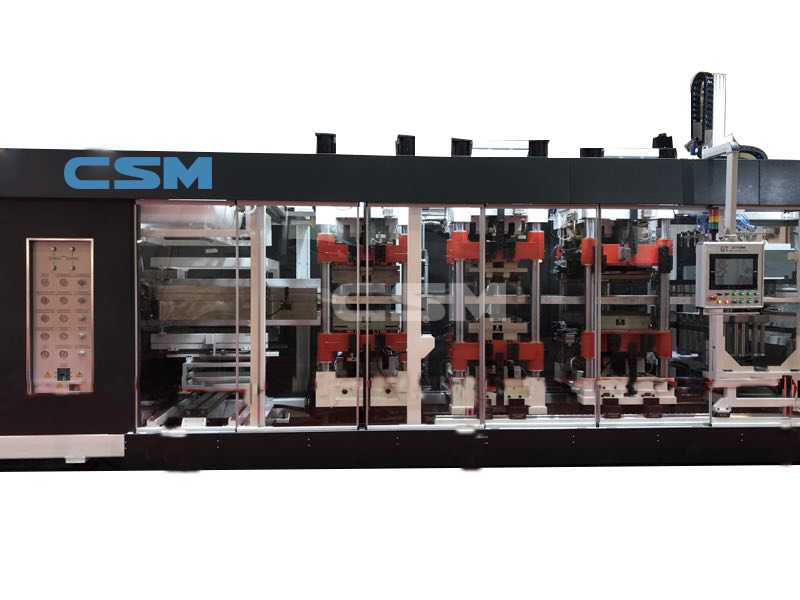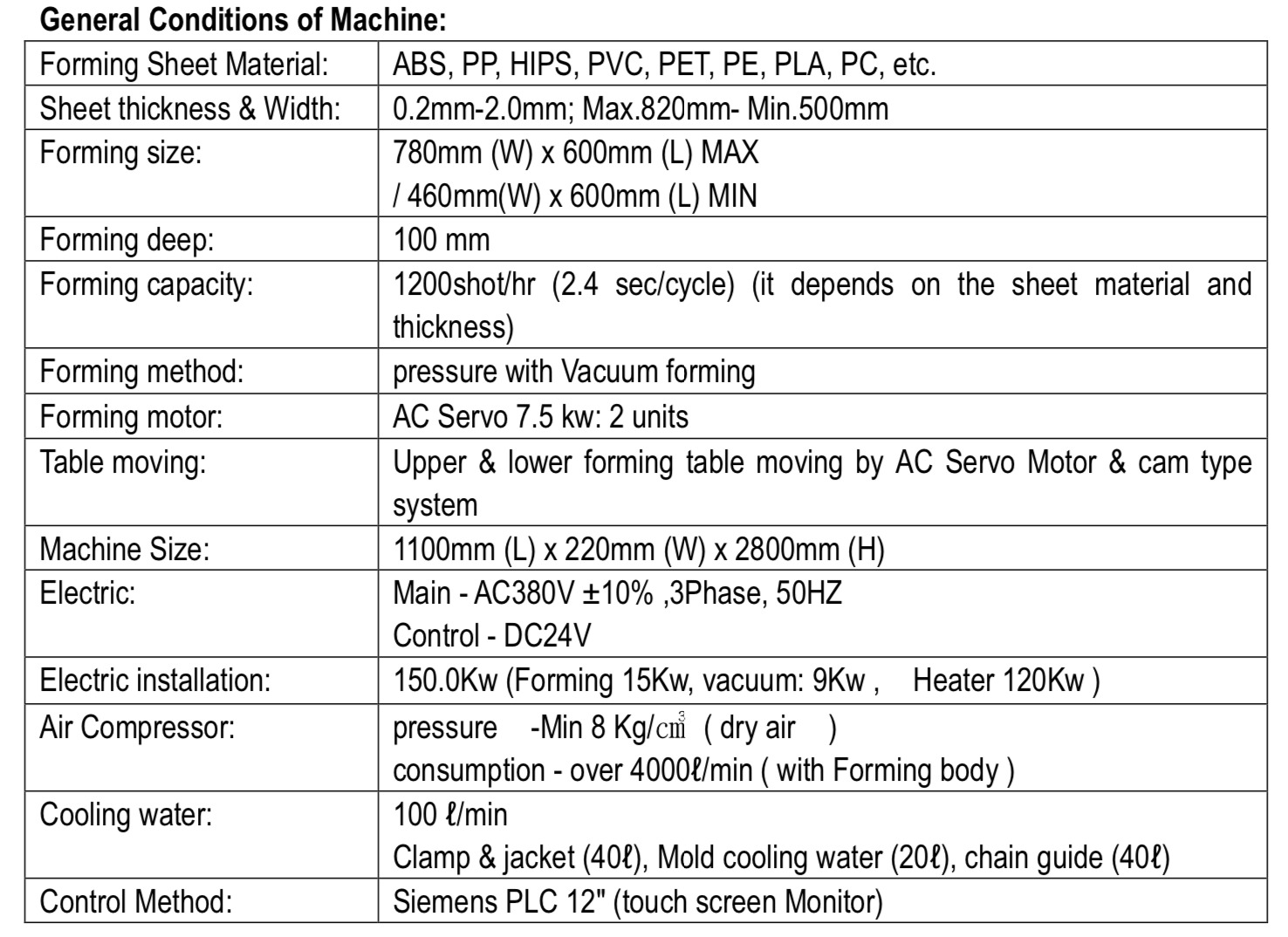 Applications of Machine:
Thermoforming packaging containers, such as cups, boxes, bowls and other thin-walled containers, such as milk cups, jelly cups, ice cream cups, disposable drinking cups, instant noodle bowls, fast food boxes, etc.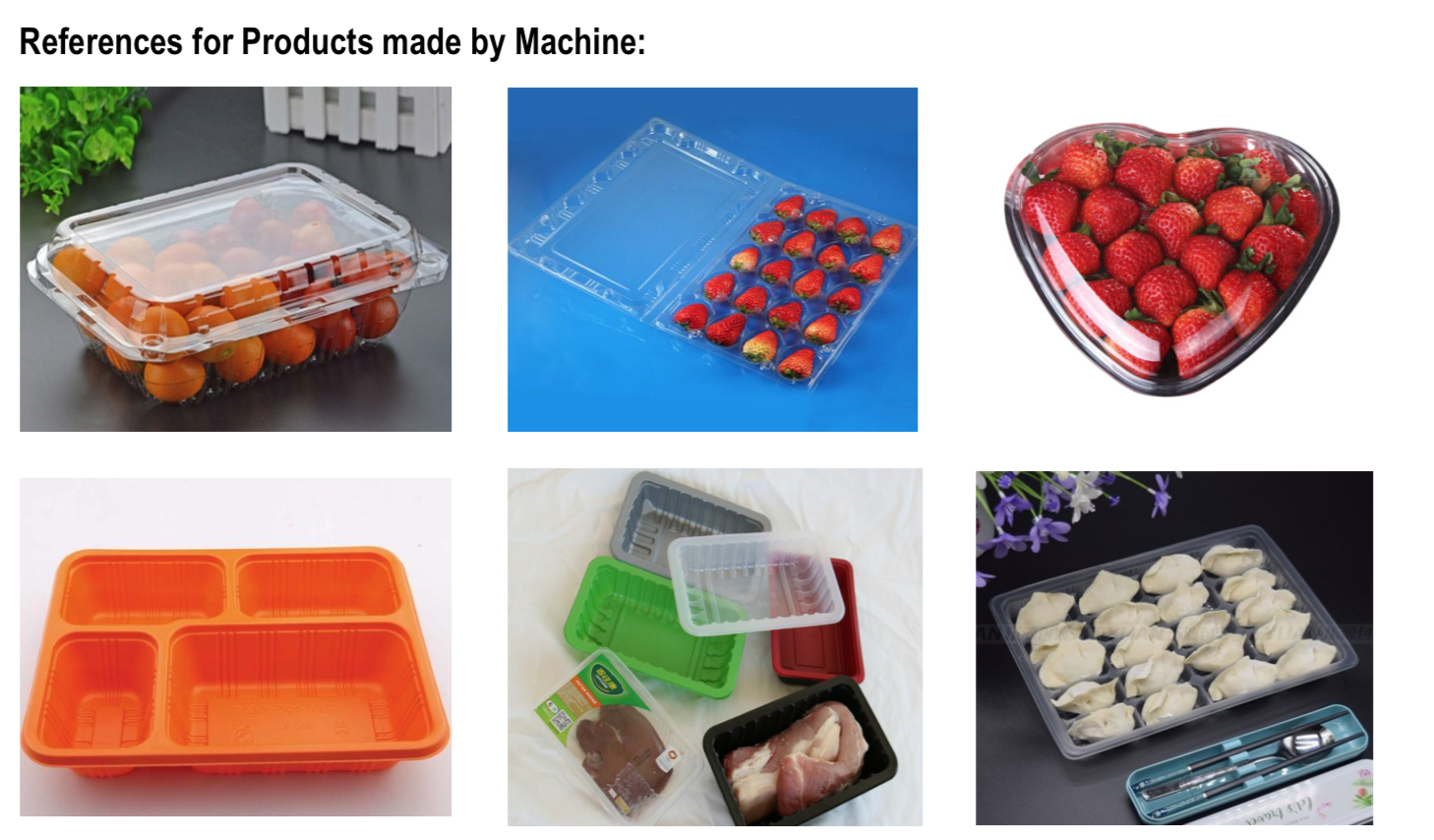 Get the latest price? We'll respond as soon as possible(within 12 hours)