Plastic Thermoforming Equipment
Plastic Thermoforming Equipment
Brand :CSM/CIE
Product origin :China(Shanghai)
Delivery time :60-90 days
Supply capacity :10 machines per month
Main Features:
1. Mechanical, pneumatic and electrical integration. Each action procedure is controlled by PLC. Touch screen operation, simple and convenient.
2. Positive and negative pressure forming.
3. Upper and lower moulding methods.
4. Servo feeder, stepless length adjustment, high speed, accuracy and stability.
5. Four sections of the upper electric heating furnace are heated, and three sections of the lower electric heating furnace are heated.
6. Preheating device for sheet chain edge to reduce sheet breakage.
7. Temperature control system of electric heating furnace adopts full-computer intelligent automatic compensation control, zoning-one control-one digital input of man-machine interface, with high fine-tuning accuracy, uniform temperature, fast temperature rise (only 3 minutes from 0-400 degrees), stable (not affected by external voltage, temperature fluctuation does not exceed 1 degree), low energy consumption (energy saving 15%). About), long service life of the furnace plate and other advantages.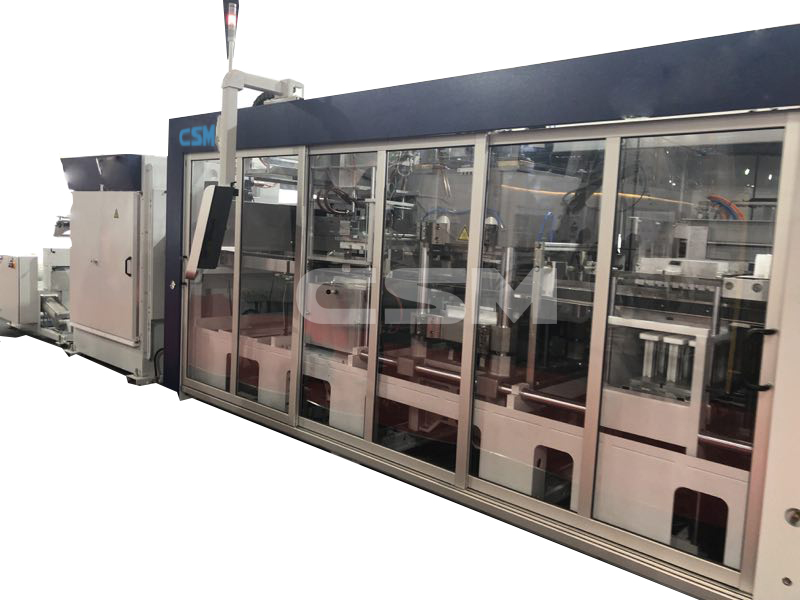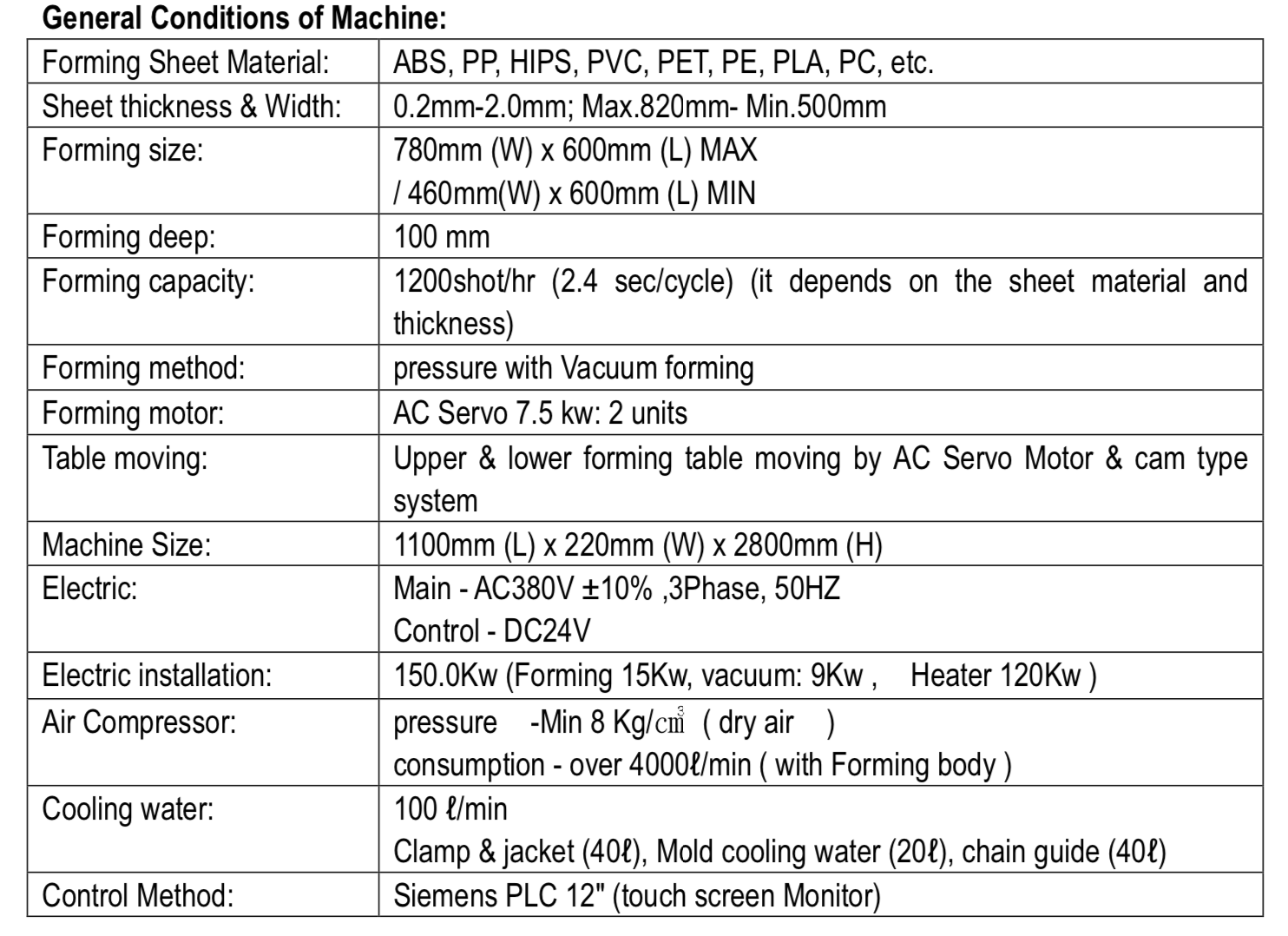 Applications of Machine:
Thermoforming packaging containers, such as cups, boxes, bowls and other thin-walled containers, such as milk cups, jelly cups, ice cream cups, disposable drinking cups, instant noodle bowls, fast food boxes, etc.
The equipment is mainly composed of body, plastic absorption forming system, temperature control system, vacuum system, heating system, gas control system, electrical and computer control system, finished product punching system, product decomposition and self-winding system.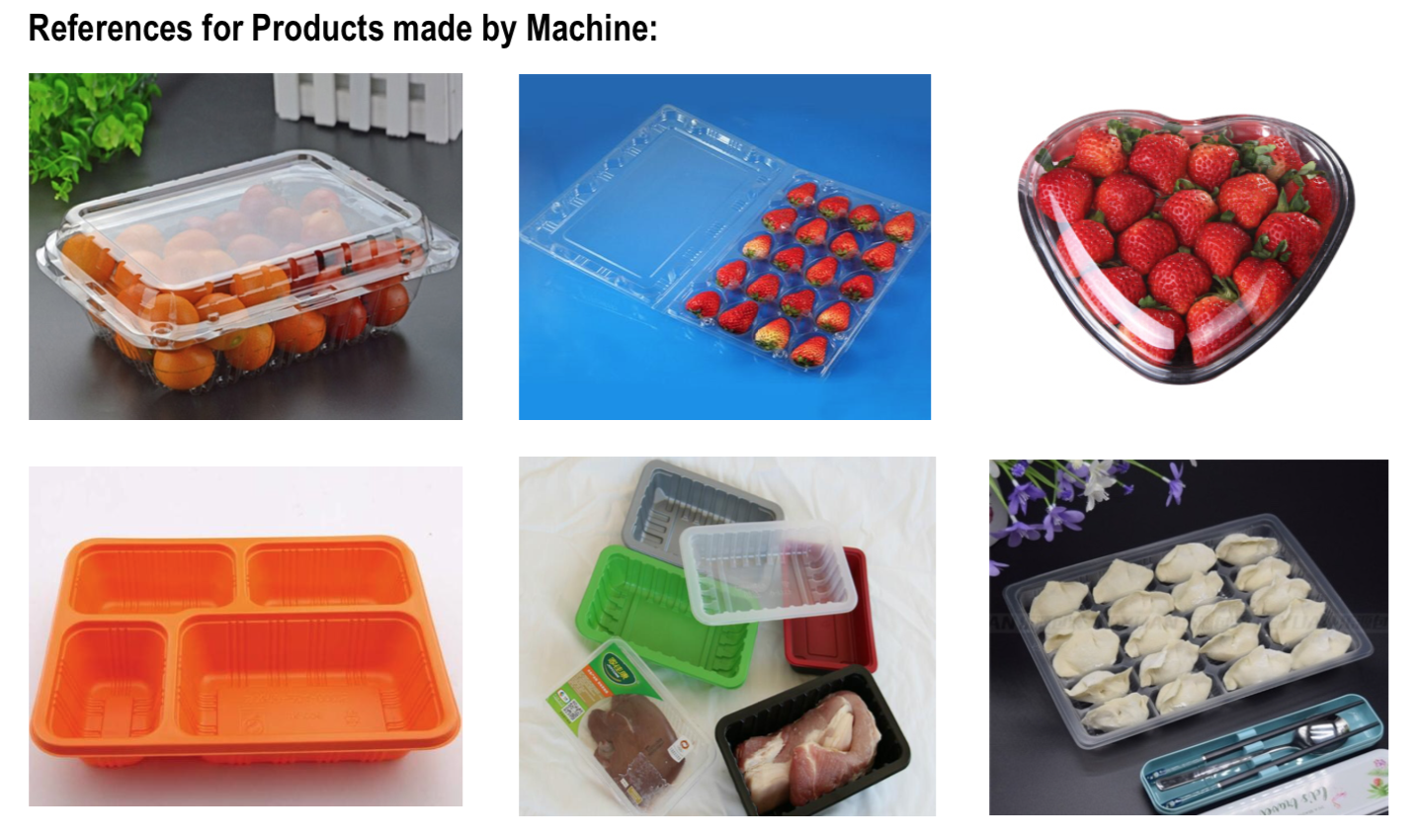 Get the latest price? We'll respond as soon as possible(within 12 hours)