>
>
>
Automatic Thermoforming Machinery
Automatic Thermoforming Machinery
Brand :CIE
Product origin :China(Shanghai)
Delivery time :60-90 days
Supply capacity :10machine/month
Main Features:
1.There are two ways of product downward stacking and manipulator stacking, which can be switched as needed.
2. It has the function of memory of product data and parameter files.
3. Rapid die changing system greatly improves work efficiency.
4. The width of the feeder chain rail can be adjusted synchronously or separately.
5. Automatic removal device of electric heating furnace.
6. Mechanical feeding coil device to reduce labor intensity of workers.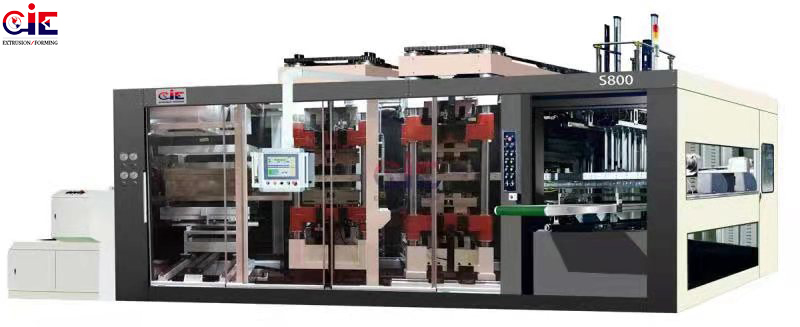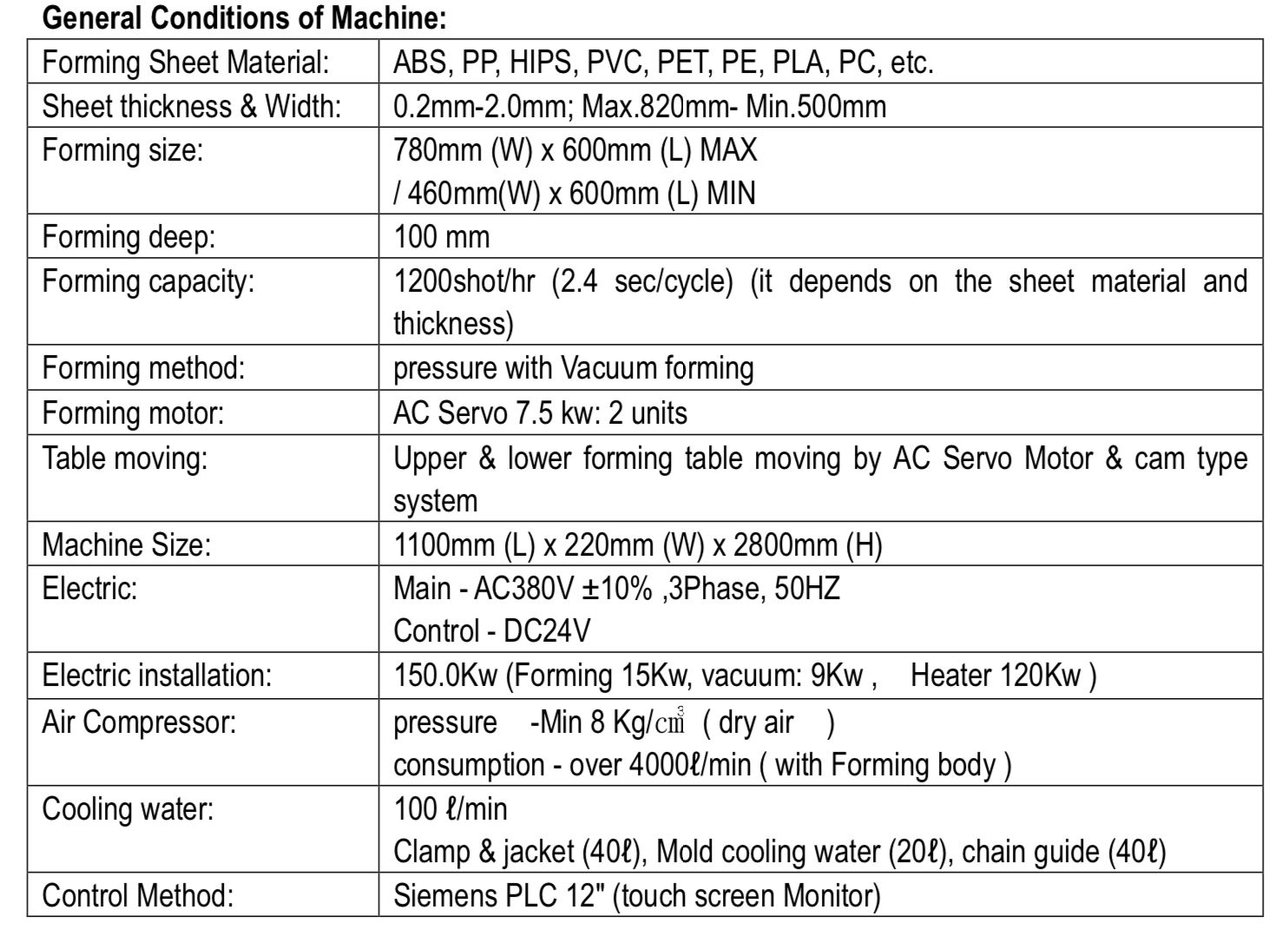 Applications of Machine:
Thermoforming packaging containers, such as cups, boxes, bowls and other thin-walled containers, such as milk cups, jelly cups, ice cream cups, disposable drinking cups, instant noodle bowls, fast food boxes, etc.
This machine is mainly suitable for all kinds of open thin-walled containers of plastic roll sheets. It can produce all kinds of packaging products for food, local products, tourism products, textiles, craft accessories, cosmetics, medical supplies, Chinese and Western medicine, children's toys, electrical and electronic components, daily hardware and other commodities.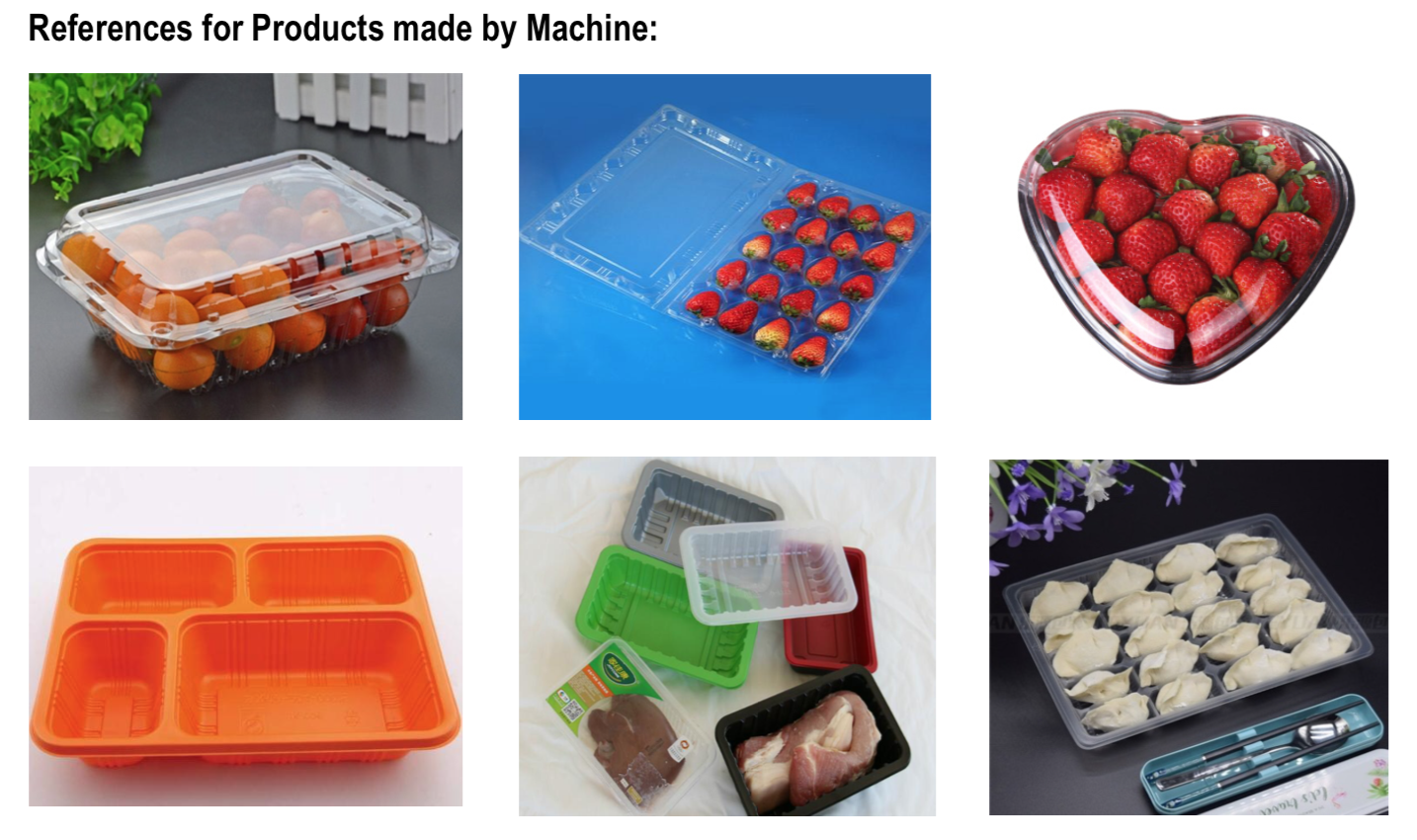 Get the latest price? We'll respond as soon as possible(within 12 hours)